Owen's nitro-infused Espresso Martini Mix is made with real coffee beans and delivers that perfect balance of sweet and bitter notes with a creamy finish. Dairy free. Each batch is carefully crafted to elevate your cocktail when mixed with your favorite spirit. We take pride in helping create fun, unforgettable moments with one simple pour of Owen's...Just Add Owen's! Pairs with vodka and other spirits. Also great on its own!
Available in 4pks of slim cans at retail stores near you!
Nutrition facts
View full details
Espresso Martini

4oz Owen's Nitro Espresso Martini

2oz Vodka

Garnish with espresso beans and enjoy!
View More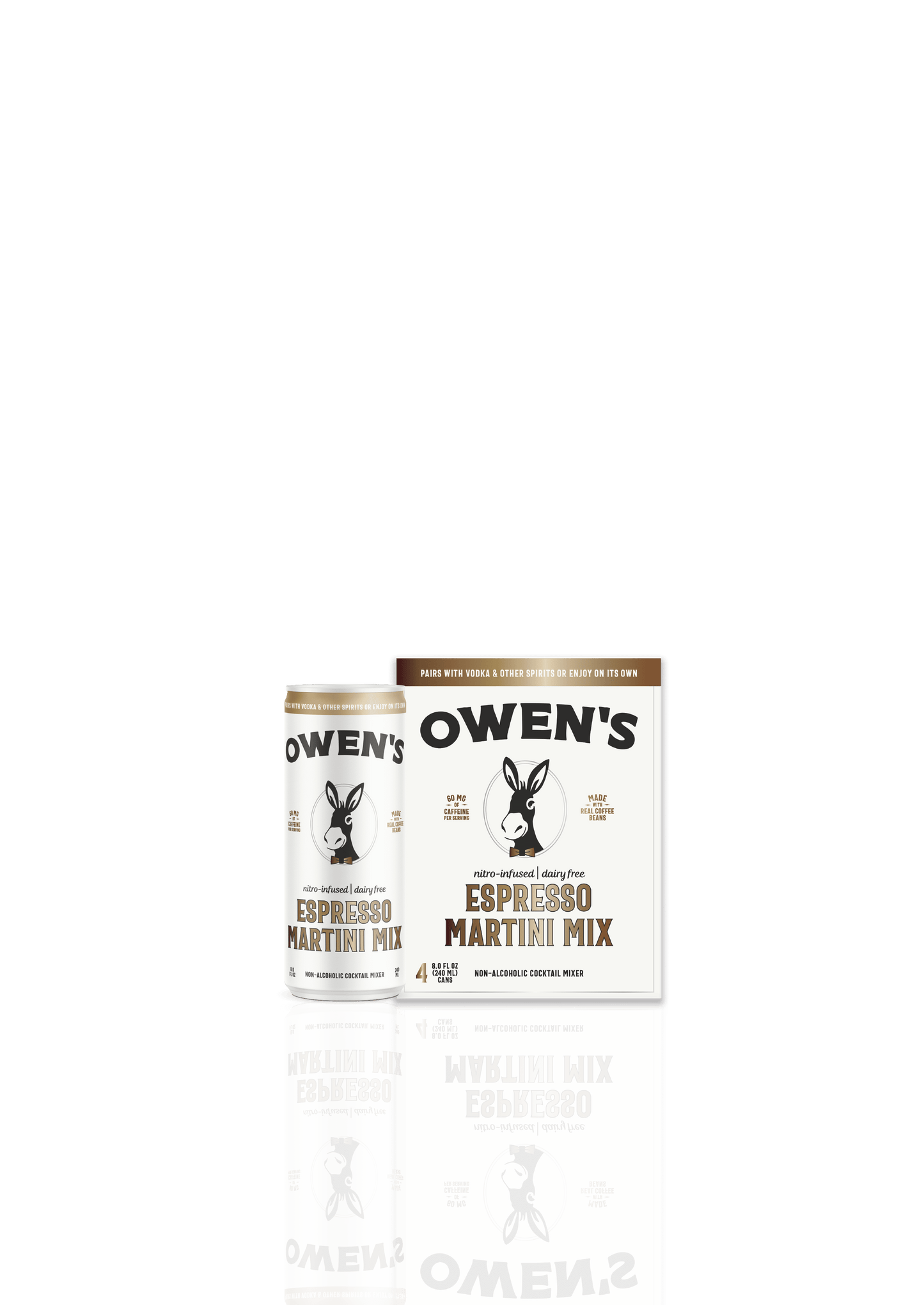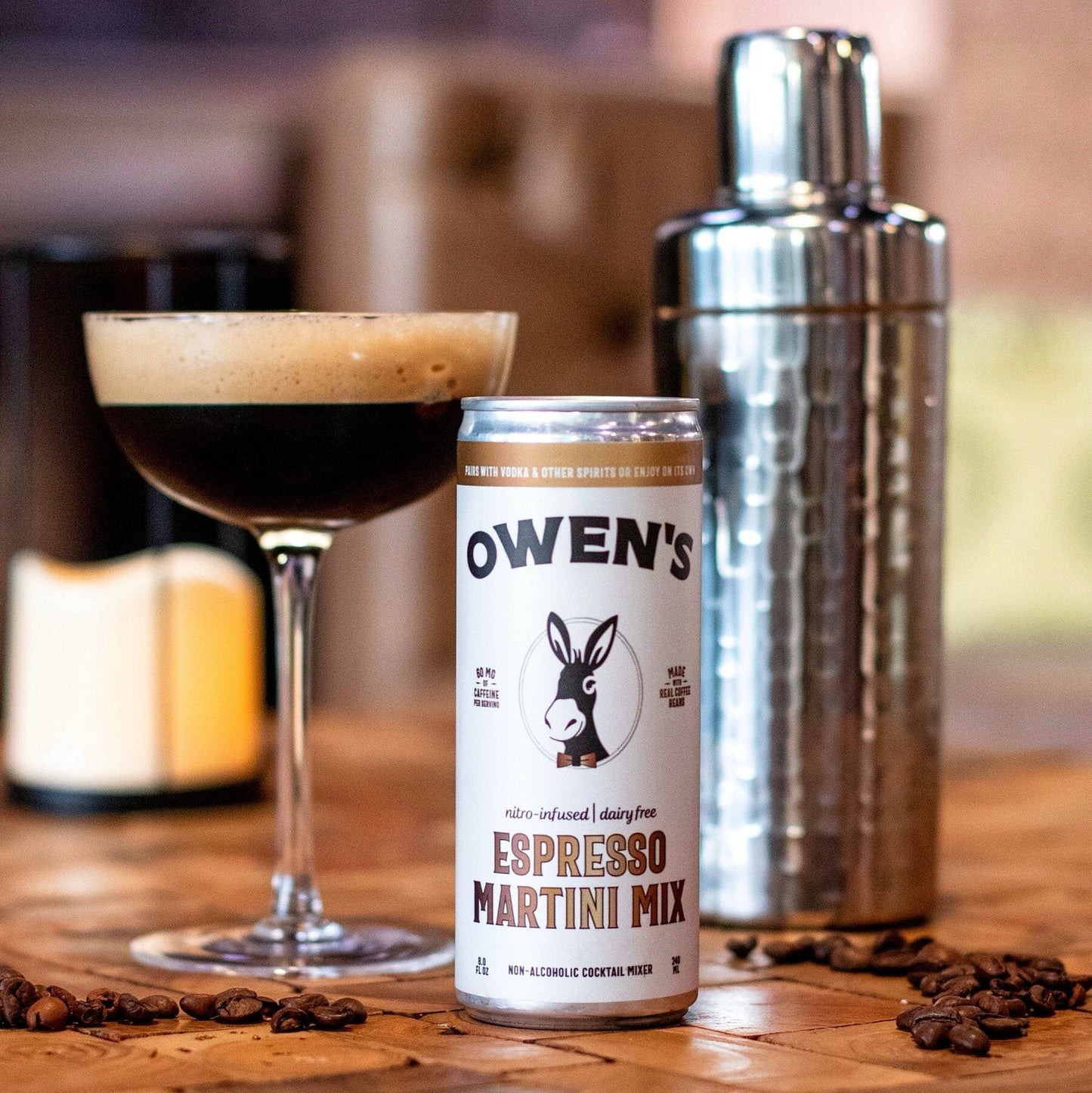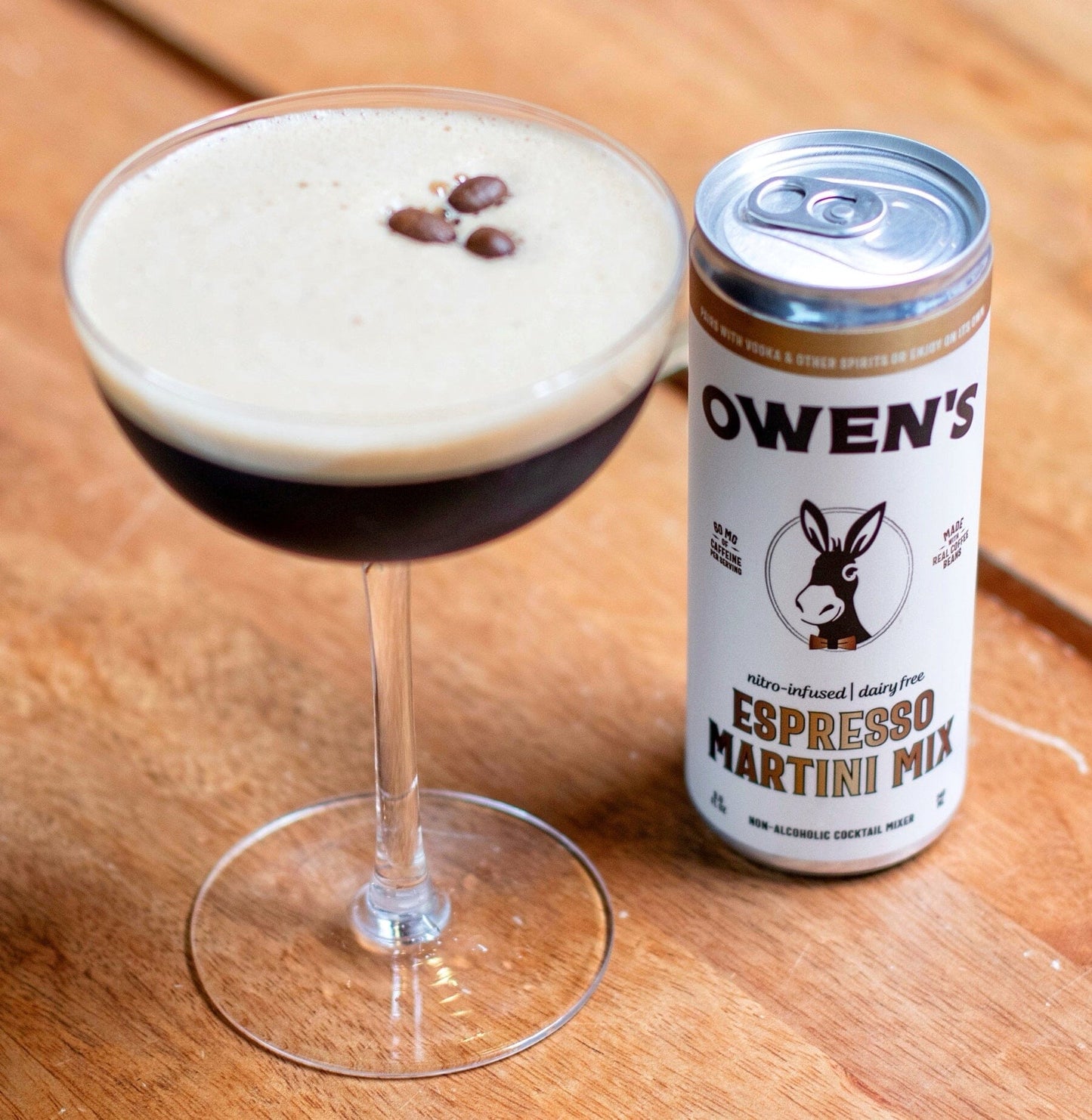 close
NUTRITION FACTS
Espresso Martini Mix